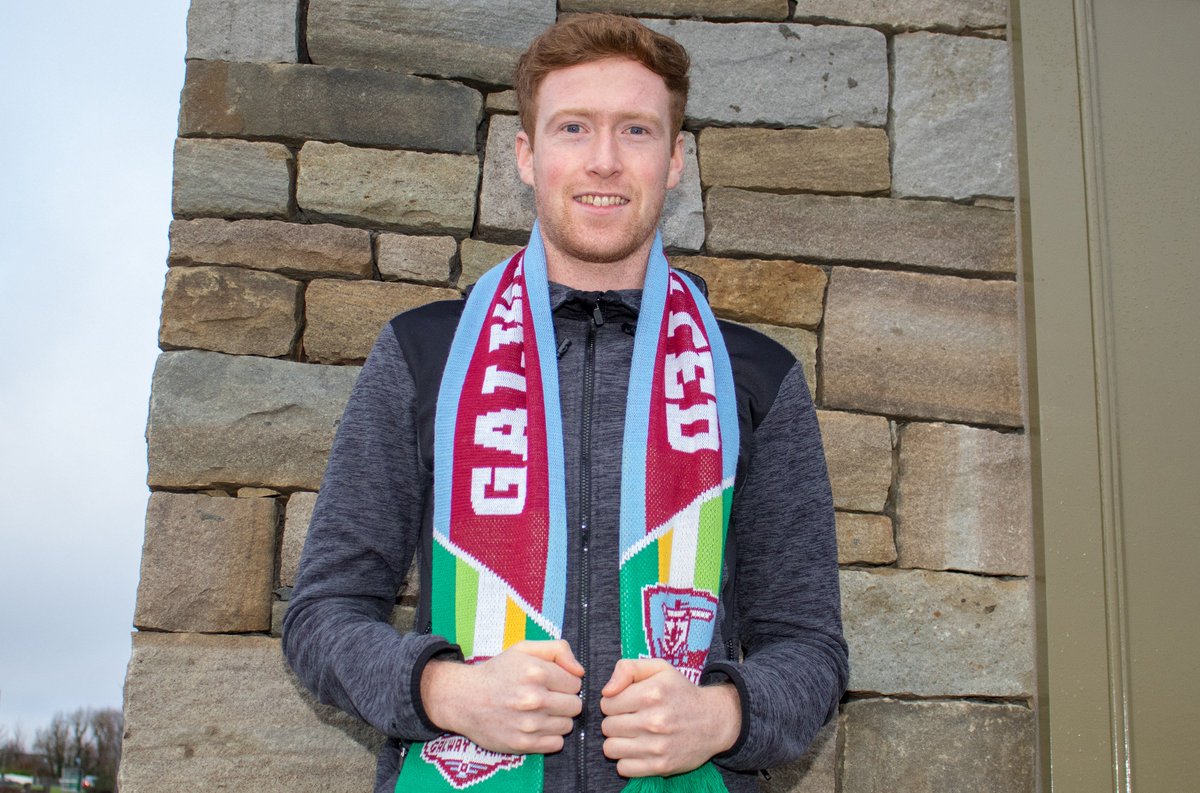 Gary Shanahan signed for Galway United in December 2013 and, now heading into his sixth season with the club, has been a mainstay in the senior squad. Despite being most comfortable in a wide midfield position, Shanahan has shown his versatility and commitment to the cause playing in a number of positions, including full back. 
In his earlier days Shanahan was a follower of Manchester United, "growing up as a kid I supported Manchester United and my two favourite players were Paul Scholes and Wayne Rooney".
Hailing from Newcastle West in County Limerick, Shanahan played his earlier football with the local junior side. He made the move from junior football to the League of Ireland in 2012 when he became Seán McCaffrey's first signing as Dundalk manager. Shanahan remembers the step-up to the League of Ireland as being somewhat difficult. "It was my first season in the League of Ireland so it took a while to get used to the tempo coming from junior football, but I really enjoyed it even though we had a difficult first season".
After a season at Dundalk, in which he made 20 appearances scoring 5 goals, Shanahan went on trial at Limerick FC before signing for Mervue United in 2013. The 2013 season was a bit more enjoyable from Shanahan's point of view. He finished the season as Mervue's leading goalscorer with 10 goals in 23 games as he led Mervue to the play-off final. "I played more games at Mervue in my second season, so it was good to get more game-time. We reached the playoffs when weren't expected to really, so it was a great season overall".
As 2013 drew to a close, Shanahan was on the move again to newly reformed Galway FC (now Galway United), who replaced Mervue United and Salthill Devon in the 2014 First Division. Over the course of his five seasons to date at United Shanahan has played under several different managers, and he says that "every manager has their own approach to training and matches so it's interesting learning different styles, but the highlight has to be getting promoted against UCD in the first season". Shanahan spoke further about his favourite moment in a United shirt to date, "The second leg against UCD  at home when there was a massive crowd and great atmosphere [is my favourite moment in a United shirt to date]. We played well that night so it was a nice way to end the season".
"There was a lot of uncertainty at the beginning because, like everyone else, we weren't sure what was going to happen."
Shanahan's most recent season at United didn't go as well for the club as his debut season did, but Shanahan thinks it's "hard to pinpoint where it went wrong to be honest, but we were probably too inconsistent throughout the season". There was also a lot of confusion among the players during the season surrounding the alleged Saudi Arabian take-over deal, "There was a lot of uncertainty at the beginning because, like everyone else, we weren't sure what was going to happen. Nothing came of it after a while though."
"It's great that the club will have its own base in the future and won't have to be using other clubs' facilities."
It hasn't been all negativity recently however, as a number of young debutantes have been introduced into the senior team and have left a good impression on Shanahan, "I think they have adapted well and look very good in training, and they will all improve the more they play. To be honest, all the young lads that made their debuts have really impressed". As well as that, the Comer Brothers' recent acquisition of the Mountain South site near Athenry for the development of an academy facility as given Shanahan hope for the future of the club, "It's great that the club will have its own base in the future and won't have to be using other clubs' facilities. For the younger players coming through, it will really benefit them to have a top class facility to train on and make them better players".
Following on from that, Shanahan discussed his aims for both the team and himself personally for the more immediate future heading into the new season. Shanahan stressed how important it is for United "to be more and consistent and try to go on an unbeaten run" and he believes that United need "to be more solid all over the pitch as a team". On a more individual level, he isn't looking too far ahead and is instead focusing on the present and near future, "[I aim to] work hard in the off-season first of all and see and see how pre-season goes then, can't look too far ahead".
Throughout his time in the League of Ireland. Shanahan has played in a wide number of stadiums, in front of many sets of fans. In his opinion, the best stadium he has played in is "Turner's Cross in Cork, [because] it's always a great atmosphere down there". He also accredited Cork with having the best home support, while Bohs were given the accolade of best travelling supporters.
Finally, Shanahan at length about the League of Ireland as a whole and the Irish National Team. One player in particular he would love to play alongside is Irish skipper Séamus Coleman because "with his experience and quality, he's a player I think you could learn a lot from". On the subject of the National Team, he believes League of Ireland players should be given more opportunities in the national set-up, "If they're good enough I think so, yes". Shanahan also spoke positively about the recent of Mick McCarthy to the Irish football scene and the proposed role for Stephen Kenny, " I think it's a good appointment, it's great to see Stephen Kenny given a chance. I think managing the U21s first will help massively for when he takes over the first team in a couple of years".